Taylor Aasand, MPH, RDN
Registered Dietitian & Medical Nutrition Therapist
Taylor Aasand, MPH, RDN is a registered dietitian serving the Phoenix Valley for the last 5 years. She began her career working at The Meadows Ranch, in Wickenburg, Arizona working with clients seeking treatment for substance use, addiction, and eating disorders. She has extensive training in intuitive eating, eating disorders, disease management, and general nutrition and has supported hundreds of patients on their journey to recovery from eating disorders and disordered eating.
Taylor is an activist for Health at Every Size, believing that all people deserve access to fair and competent health care, despite their body weight. Most recently, Taylor is pursuing policy change in Arizona WIC services by changing weight centric messaging to weight neutral by serving as their subject matter expert. In her free time, she enjoys spending time with her husband, Jesse, and their baby boy, Jet.
​
Initial Assessment: $175 | 50 Min Follow Up: $130* | 30 Min Follow Up: $70*

*10% off when you get a package of 6 sessions
Convenient and secure in the comfort of home or whatever private location you like. HIPAA compliant virtual counseling sessions.
Get To Know Taylor
What advice would you give to your teenage self?
---
Even if it feels like the end of the world, I promise you, it is not the end of the world.
---
What's the best advice you were ever given and who was it from?
---
DON'T TAKE ANYTHING PERSONALLY. Nothing others do is because of you-Don Miguel Ruiz
---
When you were a kid, what did you want to be when you grew up?
---
I wanted to be a pediatrician
---
Who would play you in a movie about your life?
---
I would be honored to be played by Leslie Mann as I think she is hilarious and charming
---
What was your first job?
---
I was a summer nanny for families in my hometown in North Dakota
---
If you had to pick a song as the theme song to your life what would it be?
---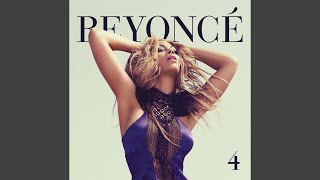 ---
If you could have dinner with anyone in the world, dead or alive, whom would it be and why?
---
My grandmother-I feel like I had so much more to learn from her.
---
If you were a superhero what would be your superhero name?
---
Captain Foodie!
---
What energizes you outside of work?
---
Getting outdoors, cooking, organizing my home!
---
What excites you about being a dietitian?
---
My clients
---
What is the one thing you are the most grateful for in your entire life?
---
My family
---
Why do you love what you do?
---
I love what I do because I get to learn something new from my patients and the clinicians with whom I work. I also love that no day is the same, and I get to truly make a difference in someone's recovery journey.
---
What are 3 things you wish clients knew before starting treatment?
---
1. Eating Disorders are TOUGH 2. Life with an eating disorder is TOUGHER 3. Recovery is possible
---
What are 3 things you wish adolescent parents/partners knew before their loved one starts treatment?
---
1. It's not your fault 2. You're not expected to have all the answers. 3. You are not expected to act as a therapist/dietitian
---
What led you to this career?
---
I was interested in nutrition and how it can prevent and treat disease, then I became interested in how food impacts our mental health which led me into treating eating disorders
---
You're a new addition to the crayon box. What color would you be and why?
---
Anything with glitter and it's simply because I like the sparkle :)
---
What is the one thing you are most proud of?
---
My character
---
If you weren't a dietitian what would you be?
---
An entrepreneur/inventor of sorts. I love Shark Tank!
---
---