Kristine Sinner, MS, RDN/LDN, CEDRD
Owner & Certified Eating Disorders Registered Dietitian
Kristine is the Owner of Sinnergy Wellness Group and is a Certified Eating Disorders Registered Dietitian (CEDRD) and Medical Nutrition Therapist. Since the early 90's, she has worked in all levels of care and passionately believes that when nutritional intervention, restructuring, and rehabilitation is a priority the outcomes are consistently greater and more sustainable for long term recovery. As the owner of Sinnergy Wellness, Kristine enjoys the opportunity to give back and mentor others. In March 2019, Kristine released a self published handbook titled "Meal Planning Strategies, Tips, & Techniques- A Practical Handbook For Everyone" to serve as a resource to other nutrition professionals as well as any individual who wants to learn HOW to achieve optimal wellness for themselves and those they love.
Kristine specializes in high risk and severely compromised cases. She possess the critical care experience needed to take on cases that would traditionally require a higher level of care and for one reason or another, this isn't an option. Kristine believes everyone deserves treatment and will do whatever she can to help you and those who support you to get the help you need.

Throughout her career she has helped countless people just like YOU who have been where you've been and have hurt like you are hurting. Kristine knows how to help you and will be by your side every step of the way with the individualized, compassionate experience you deserve. With Kristine you can expect a direct, yet compassionate, support style to help you conquer your recovery.
​
Initial Assessment: $195 | 50 Min Follow Up: $150* | 30 Min Follow Up: $80*

*10% off when you get a package of 6 sessions
Get To Know Kristine
What advice would you give to your teenage self?
---
Don't put too much stake in the opinions of others. You have purpose and it has already been determined. It is not decided by others.
---
What's the best advice you were ever given and who was it from?
---
My dad told me quite boldy in my teenage and college years "There is no such things as I can't live without you". This was his way of urging me to go all the way with my education and continue to achieve in life so that if anything were to ever happen to my husband, or if I never had a husband, that I would always be prepared to take care of myself financially, emotionally and mentally.
---
When you were a kid, what did you want to be when you grew up?
---
I was never a kid that thought about that quite honestly. I was a very in the moment child, I spent my days playing outside in Michigan with my best friend, hung out with my brothers and sisters and never was too concerned with my future. I knew for sure that I didn't want to ever be a golfer though... My dad would always try to get me out there to the driving range and it never took!
---
Who would play you in a movie about your life?
---
Well, I am not a T.V. or movie watcher and I do not pay much attention to celebrities so I have NO CLUE. If there is someone out there that is super sarcastic but never rude, silly and serious, driven and perfectionistic... well, that would be me.
---
What was your first job?
---
I worked at an ice-cream store called Gelato Classico. I worked there for 4 years and into college. Loved this job!
---
If you had to pick a song as the theme song to your life what would it be?
---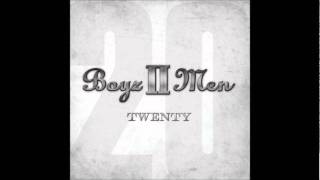 ---
If you could have dinner with anyone in the world, dead or alive, whom would it be and why?
---
I would want to have dinner with Rob Thomas from Matchbox 20. I have been such a fan of his music, his lyrics and his talent and I'd want to be able to tell him that his music and most of all his voice has gotten me through the most devastating times in my life. Someone should get to hear how impactful they are.. especially when it was HUGE for me. I'd want him to know he saved my heart without knowing it.
---
If you were a superhero what would be your superhero name?
---
Persistence
---
What energizes you outside of work?
---
Music! Music is definitely what energizes me. I always have a playlist of some sort going. Memories in my life are in some very specific way attached to music. Raising my sons, friends, my husband, my days growing up in MIchigan, holidays and even my clients. I listen to the words to every song and usually will end up thinking about someone, somewhere, somehow.
---
What excites you about being a Dietitian?
---
MY CLIENTS! I love them. I look forward to seeing them/working with them either in person or virtually. Being chosen to be their Dietitian is my honor. They are 100% what motivates me. Some days I cannot believe how fulfilled I feel. This business is tough, full of joy and heartache but I always jump out of bed in the am to do what I do. I love each and every one of them .
---
What is the one thing you are the most grateful for in your entire life?
---
My children. I am lucky to have been blessed with four son's. I fully recognize this is not always an option for others and I am so lucky to have given the gift of motherhood. I am proud that my body was able to create 4 humans, the whole thing awes me. It is fascinating to watch them everyday-I stare at them sometimes in an attempt to memorize what I just experienced so I can refer to it again. Music has influenced my memories so much with this- I think that is why I always have something playing.
---
Why do you love what you do?
---
I am asked this often. It is difficult to point to any one thing. There are so many variables that come into play in the day and the life of me as a Dietitian. At the center of what I do, the nucleus is my client(s). All things related to what I feel might be best for them is what inspires me. I have seen recovery face-to-face many times. It is possible and when it happens I am so fulfilled, I have to see it again. I invest 100% and keep my caseload manageable so that I can give them by best self. When I do this, I get to be a part of the greatest thing ever. FULL RECOVERY.
---
What are 3 things you wish clients knew before starting treatment?
---
1. The focus initially must be nutrition and getting the brain fed. No appreciable recovery can occur with a starved brain. I have dedicated my career to becoming an expert in nutrition restoration-it is what I do and I know this well. 2. Persistence prevails when all else fails-if you want recovery you must chose and or just surrender to recovery and all that comes with it. Face your fears. 3. I am your support, not someone to fear. I work very hard to ensure you feel safe working with me- it is my primary focus to establish trust and safety with you. It is the trusting relationship that creates the environment for healing.
---
What are 3 things you wish adolescent parents/partners knew before their loved one starts treatment?
---
1. The Dietitian can be the welcomed alternative when you feel the pressure" to fix " what isn't going right with your loved one's eating. Having a third party help assess the situation and provide science based solutions can provide real relief for you and is more often than not, THE preferred method to mange the ED over you "food policing". 2. Nutrition restoration and feeding the starved or malnourished brain is priority one. A starved brain is a "stuck" brain. In my 30 years experience, I have witnessed that therapy will not prove to be as effective if your loved one has not yet taken the steps to achieve adequate nutritional consistency for optimal brain functioning. When not fed, a person's experience of emotions, cognitions and behaviors are often stunted and can prolong the length of time in treatment. 3. Putting your child on a diet as a solution to adolescent nutrition or excess weight for stature concerns is not advised or appropriate and can do irreparable damage to your child's self-esteem and well being. The Certified Eating Disorder Dietitian ( CEDRD) is the best resource to address and to offer only positive solutions to childhood eating concerns.
---
What led you to this career?
---
Complete happenstance. I was in my Psychology class at ASU and a guest speaker came in to talk to us about Psychology careers. It took me off guard because she was Dietitian and spoke about how she combined Nutrition and counseling in her practice. I was so excited about this lady, I called her and asked if I could be mentored by her and work for her or shadow her and she said yes and I was with her for 3 ears... she taught me everything I know. It is because of her that I am where I am now.
---
You're a new addition to the crayon box. What color would you be and why?
---
Glitterbug. It is no doubt that I am drawn to anything that glitters, sparkles or shines. Always loved making art projects and crafts with glitter as a kid and it hasn't changed at all.
---
What is the one thing you are most proud of?
---
I am most proud of my ability to push past the hard things. Not sure if it is because I felt I had no choice or not but something in me will not allow me to quit or give up. I recall my hardest days were in college. School didn't come easy for me, I was the one studying when it felt like everyone else didn't need to. I studied for A's but got B's. I was well into my Nutrition degree when I met the monster called Organic Chemistry. This class was so hard for me and I thought about quitting everyday but was determined to become a Registered Dietitian so I toughed it out despite discouraging grades for the work I put in. My determination earned me a double major ( Psychology and Nutrition), a Master's degree and my Certification as an Eating Disorder Registered Dietitian.
---
If you weren't a dietitian what would you be?
---
To be honest, I have no clue. I never thought about what I wanted to be until I had to choose something in college- I knew it needed to be something in the realm of psychology but was missing which niche until I met the woman (Dietitian) who came to speak to my Psych class.
---
---
---
---
Convenient and secure in the comfort of home or whatever private location you like. HIPAA compliant virtual counseling sessions.