jane Schlueter, RDN
Registered Dietitian & Medical Nutrition Therapist
Jane Schlueter is a Registered Dietitian Nutritionist focused on helping individuals reclaim life outside of disordered eating. Through honest conversation and getting to know each individual outside of their eating habits, Jane works with clients to set goals that are meaningful and relevant to them. She believes connection to one's own body is crucial for diving deeper into habits surrounding food and body image to create a lifestyle of true well-being. Building this connection is where Jane sees the greatest transformations and growth in her clients
​
Initial Assessment: $175 | 50 Min Follow Up: $130* | 30 Min Follow Up: $70*

*10% off when you get a package of 6 sessions
Convenient and secure in the comfort of home or whatever private location you like. HIPAA compliant virtual counseling sessions.
Get To Know Jane
What advice would you give to your teenage self?
---
Get out there and do big things, try new hobbies, and meet as many new people as you can.
---
What's the best advice you were ever given and who was it from?
---
The time is going to pass anyways, you'll either be closer to where you want to be or in the same place. My dad about changing my major/direction for career.
---
When you were a kid, what did you want to be when you grew up?
---
A mom!
---
Who would play you in a movie about your life?
---
Sandra Bullock
---
What was your first job?
---
Photographer at JCPenny
---
If you had to pick a song as the theme song to your life what would it be?
---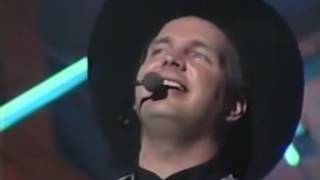 ---
If you could have dinner with anyone in the world, dead or alive, whom would it be and why?
---
Jesus and my Grandpa!
---
If you were a superhero what would be your superhero name?
---
Captain Foodie!
---
What energizes you outside of work?
---
Getting outdoors, cooking, organizing my home!
---
What excites you about being a dietitian?
---
Seeing the excitement in my clients when they have food experiences they enjoy and feel the burden of "diet culture" start to fade.
---
What is the one thing you are the most grateful for in your entire life?
---
Man, that's hard! I make a point to think of several things I'm grateful for daily so it's hard to narrow. I would have to say at the end of the day, my husband is number 1.
---
Why do you love what you do?
---
I get to support others in finding enjoyment and freedom with their nutrition and movement! It's amazing to watch clients walk through this process and see the relief/joy they find.
---
What are 3 things you wish clients knew before starting treatment?
---
1. You are capable 2. There will be a lot of difficult days and that's ok. It's how we learn 3. There is so much waiting for you on the other side
---
What are 3 things you wish adolescent parents/partners knew before their loved one starts treatment?
---
1. Everyone is learning at the same time- be open to hearing the needs and difficulties of your loved one as time goes on. 2. It's absolutely normal for "bumps" in the road, be gentle and compassionate. 3. Try to avoid being defensive, take their lead in how you can support them in a way that is heard by them.
---
What led you to this career?
---
My own pursuit of "healthy eating" and in turn the freedom I found in celebrating ALL food.
---
You're a new addition to the crayon box. What color would you be and why?
---
Mauve with random streaks of hot pink to add a little spice :)
---
What is the one thing you are most proud of?
---
Moving to Phoenix on a whim without knowing a soul and no idea of what it would bring. Turned out to be challenging, fulfilling, and oh so rewarding!
---
If you weren't a dietitian what would you be?
---
A photographer
---
---