Dena Larsen Gazeley
Director of Outreach
Dena shares her experience, expertise and passion for eating disorder education and body image awareness through anti-diet and Health At Every Size conversation and presentation.
Experiencing a personal eating disorder from the age of 8 to 39, Dena shares insight from the perspective of the child, adolescent, university student, wife and mother, living with an eating disorder. Dena has traveled nationwide, publicly presenting, coaching, and consulting with individuals of all ages. Be it within school, university, private workshop, treatment center support setting, or lobbying Congress and Senate in eating disorder education and reform, Dena combines her experience and recovery from eating disorders, her professional role as an Arizona Certified Teacher, and her expertise in Recovered Fitness as a Body Positive Fitness and Yoga Coach, creating personal, educational, and emotionally charged connections for clients, families and professional resources.
Originally from Northern California, Dena's international education and upper management work experience, including Bachelor of Arts, Communication, Arts & Science, from the University of Southern California, bilingual training in Social Work from the Universidad de Colima, Mexico, and directorship positions within England, Mexico and aboard cruise ship throughout the Eastern Caribbean, Dena reflects sensitivity, empathy and awareness within relationship and through presentation.
Dena's personal story of recovery and professional expertise has been shared worldwide, through print, television and social media, including People.com, The Bump, Why Arizona, Voyage Phoenix, National Eating Disorder Association (NEDA), PHOENIX (3 TV/CBS 5), The Every Body Is Beautiful Project, Rosewood Ranch Centers and SuperFit Hero.
Get To Know Dena
What advice would you give to your teenage self?
---
Even if it feels like the end of the world, I promise you, it is not the end of the world.
---
What's the best advice you were ever given and who was it from?
---
"Go to where love is, not to where it's supposed to be."
---
When you were a kid, what did you want to be when you grew up?
---
Movie star & dolphin trainer
---
Who would play you in a movie about your life?
---
Catherine Zeta Jones
---
What was your first job?
---
Hostess
---
If you had to pick a song as the theme song to your life what would it be?
---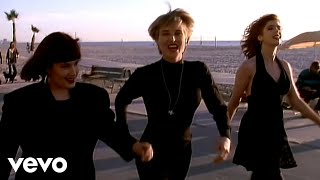 ---
If you could have dinner with anyone in the world, dead or alive, whom would it be and why?
---
Ashley Sellards Penrose, friend from age of 8 to 49, passed 05-26-21
---
If you were a superhero what would be your superhero name?
---
The Intentional Connector
---
What energizes you outside of work?
---
Naps, quiet & alone time at home, making dinner, picking up the house, moving my body, acts of service for my family, decorating my home (seasonally), crocheting, audio books
---
What excites you about being the Director of Outreach?
---
Relationships, team building, building/defining the product, feedback, communication, investment in personal lives
---
What is the one thing you are the most grateful for in your entire life?
---
My kids
---
Why do you love what you do?
---
Others believe me when I share my truth, planting seeds of hope
---
What are 3 things you wish clients knew before starting treatment?
---
1. There's no finish line 2. It will change you and your relationships 3. It's worth it
---
What are 3 things you wish adolescent parents/partners knew before their loved one starts treatment?
---
1. There's no finish line 2. YOU (the parents) must have the willingness to change 3. Your child is not broken
---
What led you to this career?
---
31 years in ED/10 years in recovery
---
You're a new addition to the crayon box. What color would you be and why?
---
Red- it's my fav
---
What is the one thing you are most proud of?
---
My kids
---
If you weren't a passionate relationship builder what would you be?
---
Author/public presenter
---
---