Christine Quintana, MA, LPC, CEDS
Licensed Professional Counselor & Certified Eating Disorders Specialist
Christine is a Licensed Professional Counselor and a Certified Eating Disorders Specialist (CEDS) with nearly a decade of behavioral health experience in all levels of care. She is dedicated to helping individuals find a path of healing in order to to live a fulfilling and meaningful life. Christine believes that your day doesn't have to be consumed by critical thoughts of your appearance, what you are or aren't going to eat, and/or desperately seeking ways of numbing yourself from uncomfortable emotions. Although it may feel like it, the biggest struggle isn't what you are eating or what you look like, it's learning how to be okay with who you are and managing the emotions you feel.

In addition to eating disorders, Christine specializes in traumatic experiences, perinatal mood and anxiety disorders, as well as general anxiety, depression, body image, and self-esteem. Through a variety of therapies such as EMDR, CBT, DBT, and Expressive Arts Therapy (EAT), her goal is to help you learn to manage all emotions, build a life of wellness and balance, find your worth, and create a life that feels meaningful to you.

As a passionate professional, Christine offers a safe, empathetic, non-judgmental, and friendly environment to work through whatever challenges you might be facing. She truly believes every human being has worth and is capable of making changes to bring wellness, meaning, and balance in their lives. Christine feels honored to support each of her clients in their healing journey and look forward to guiding you through yours.
​
Initial Assessment: $175 | 50 Min Psychotherapy Session: $150
Get To Know Christine
What advice would you give to your teenage self?
---
You are so much stronger than you think. Allowing yourself to feel and express your emotions is a beautiful thing. Remember to be true to you and never lose the compassion you feel even if other's can't always understand it.
---
What's the best advice you were ever given and who was it from?
---
My therapist once told me to stop focusing on what the "right" thing is to do and start focusing on doing the best I can or making the best decision at the time.
---
When you were a kid, what did you want to be when you grew up?
---
A teacher.. and a singer!
---
Who would play you in a movie about your life?
---
Scarlett Johansson
---
What was your first job?
---
Working at Paradise Bakery at age 16.
---
If you had to pick a song as the theme song to your life what would it be?
---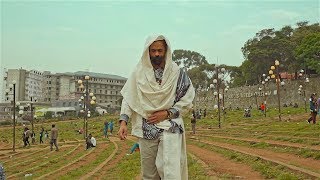 ---
If you could have dinner with anyone in the world, dead or alive, whom would it be and why?
---
I wish I could have dinner with my Oma (grandma) in Germany. I miss her so much and have not been able to see her due to the Pandemic. It makes me really sad to think about and I hope I have at least one more opportunity to see her. She is also an amazing cook!
---
If you were a superhero what would be your superhero name?
---
The Healer (for people and animals!)
---
What energizes you outside of work?
---
Being outside and connecting to nature. Meditation, self-reflection, traveling, writing, drawing, painting and crafts. Spending time and being creative with my husband, daughter, and loved ones.
---
What excites you about being a therapist?
---
Amazing, validating colleagues that want to inspire and help others. My client's unique personalities, resiliency, and the amazing, hard work they allow themselves to do.
---
What is the one thing you are the most grateful for in your entire life?
---
I am so grateful for my spirituality and trust that everything will be okay.
---
Why do you love what you do?
---
It's such a fulfilling, amazing experience to allow a non-judgmental space for others. I feel such an honor to be a part of other's transformations, growth, healing, roller coaster of emotions, and personal insights.
---
What are 3 things you wish clients knew before starting treatment?
---
1. There are days you will probably feel stagnant, scared of change, or want to go back to old behaviors/patterns. It's such a normal part of the process. Your thoughts and feelings will change overtime, it will be worth it. 2. Please be honest with yourself, your team, and those close to you. It will help you so much to move forward and get through challenging obstacles/emotions rather than keeping it in. 3. Try your best to get the most out of treatment. It's easy to compare, minimize, or stop treatment. Really try the interventions and tools you learn before deciding it doesn't work and communicate to your team about it.
---
What are 3 things you wish adolescent parents/partners knew before their loved one starts treatment?
---
1. Get as much education as possible about what your loved one is struggling with. The more you learn will help you to understand and hold compassion for your loved one. 2. Join a support group, practice self-care, and give yourself compassion. It's typically not only challenging for your loved one but also their closest supports. 3. If you are holding any blame towards yourself, see a therapist and/or get support to start the process of letting go of blame. There are so many things that are out of our control that contribute to our loved one's struggle. Entering your own self-healing journey will help you feel more balanced and better able to help those around you.
---
What led you to this career?
---
I was going to school to be a teacher and was a teacher assistant. I loved my job but realized I really wanted to help others in a more internal way to live a life filled with acceptance, purpose, and self-love. That led me to switching my major to psychology and further pursing counseling.
---
You're a new addition to the crayon box. What color would you be and why?
---
Magenqua: half Magenta and half Aqua. I value being kind and compassionate, however can be stubborn (it's the German in me), and love red hair! I also am a very calm and easy-going person, and love to have fun and explore.
---
What is the thing you're most proud of?
---
Despite what challenging obstacles have come my way thus far, I always find a way to come back to my values and hold compassion for myself.
---
If you weren't a therapist what would you be?
---
Probably a hairdresser. I love creating new hairstyles and dying my own hair.
---
---
Convenient and secure in the comfort of home or whatever private location you like. HIPAA compliant virtual counseling sessions.